SADLY THIS WAS DELETED WITH THE GREAT MYSPACE PURGE OF 3 YEARS AGO NOW.  I NEED TO PUT UP THE OLD SONGS AGAIN SOMEWHERE.  Sorry.
LIFE?  DEATH?  THE MOST IMPORTANT ISSUES IN HISTORY?
…just click on the MySpace link below?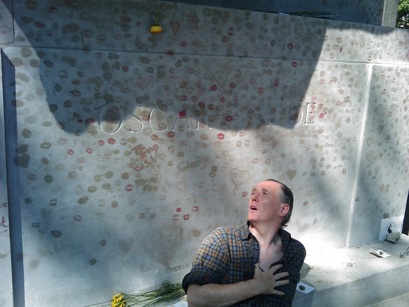 Between 2003 to 2008, two men tried to answer those questions.
Issues that humanity has spent it's entire existence trying to address and understand since the very dawning of reflexive self aware consciousness.
Here finally, you may come somewhat closer to any answers than ever before.