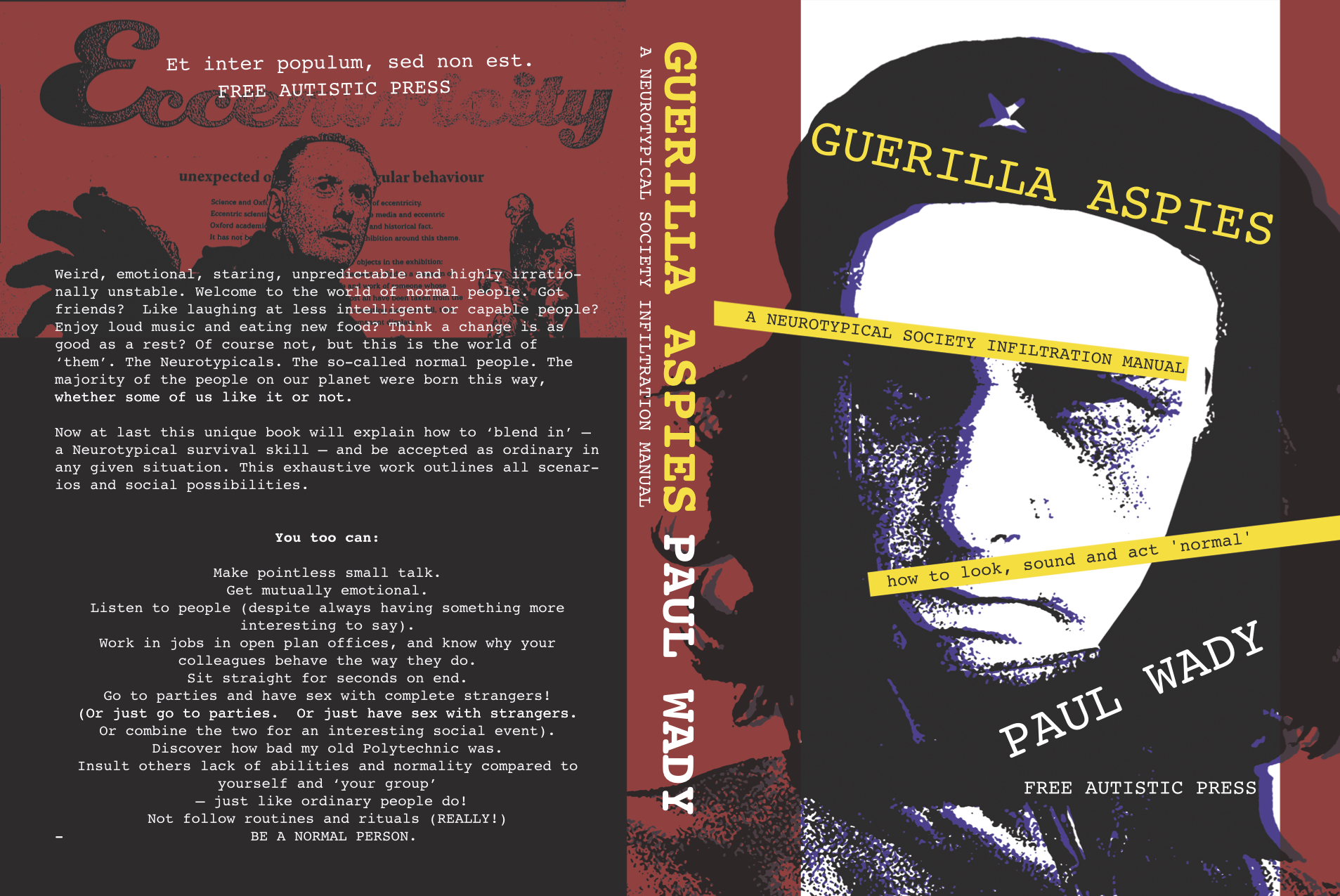 Available from all bizarre and occult bookshops, such as Watkins in Charing Cross (really), and all the other ones I could find that take work like mine. Just have a nose around. Best one was News From Nowhere in Liverpool. So proud to get one in there. 🙂
You can buy signed editions from my Ebay with a free badge here:
Signed Paperback with a free badge.
Or upon the mighty Amazon, again with a badge and signed by me:
Signed book with badge upon Amazon
Or just buy badges: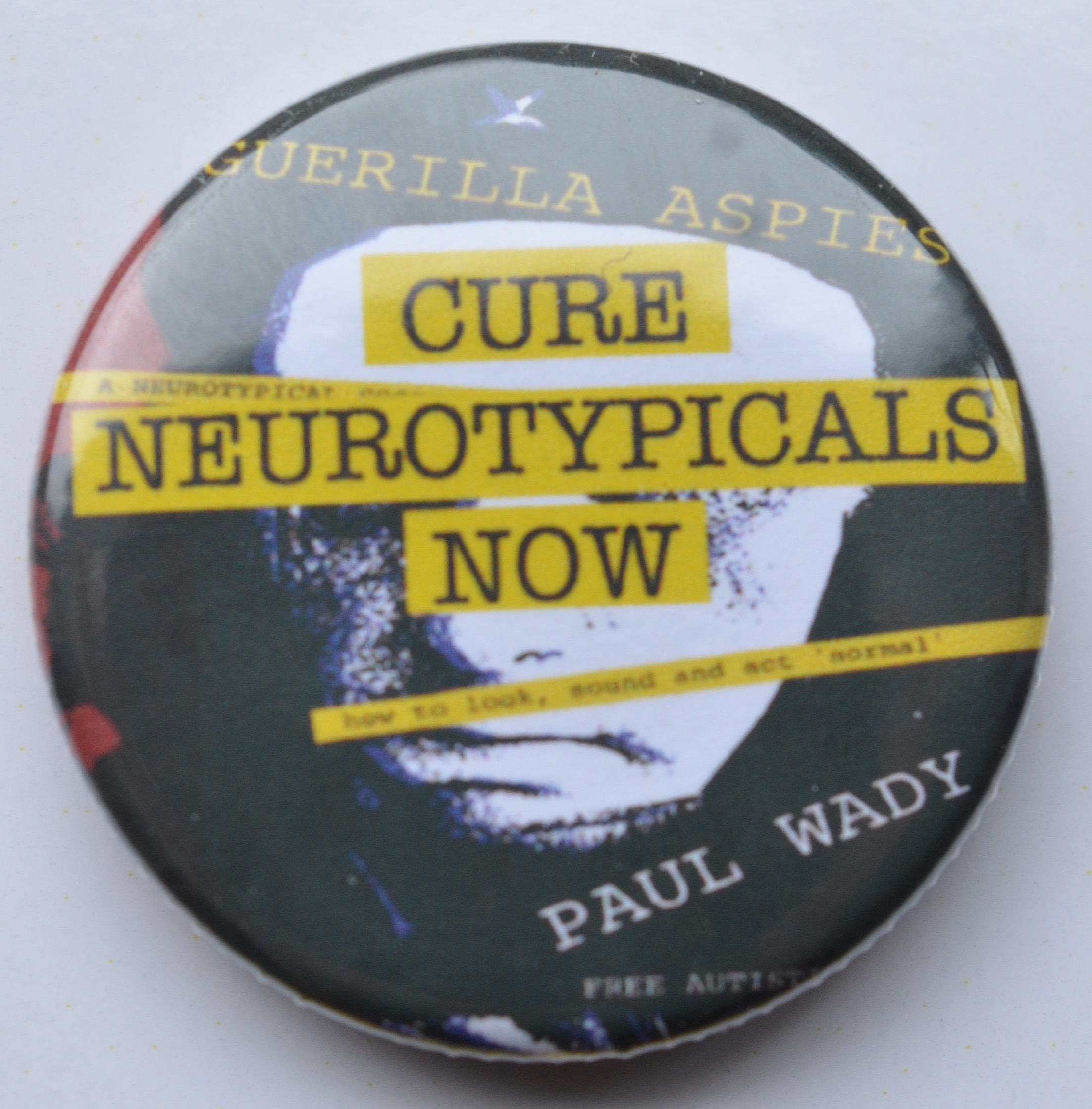 SO…YOU COME SEEKING THE LIVE SHOW?
THE PERFORMANCE THAT CHANGES THE VERY SOULS OF IT'S AUDIENCE INTO AUTISTICS?
Have a look a the YouTube links below then?
First 15 minutes of the show in the Cockpit theatre 2015     –     Edinburgh Fringe 2015     –     Edinburgh Fringe 2016
Do not be afraid gentle seeker.  You merely have to place your pointer upon the images above
and you will be transported to a magical land of performances.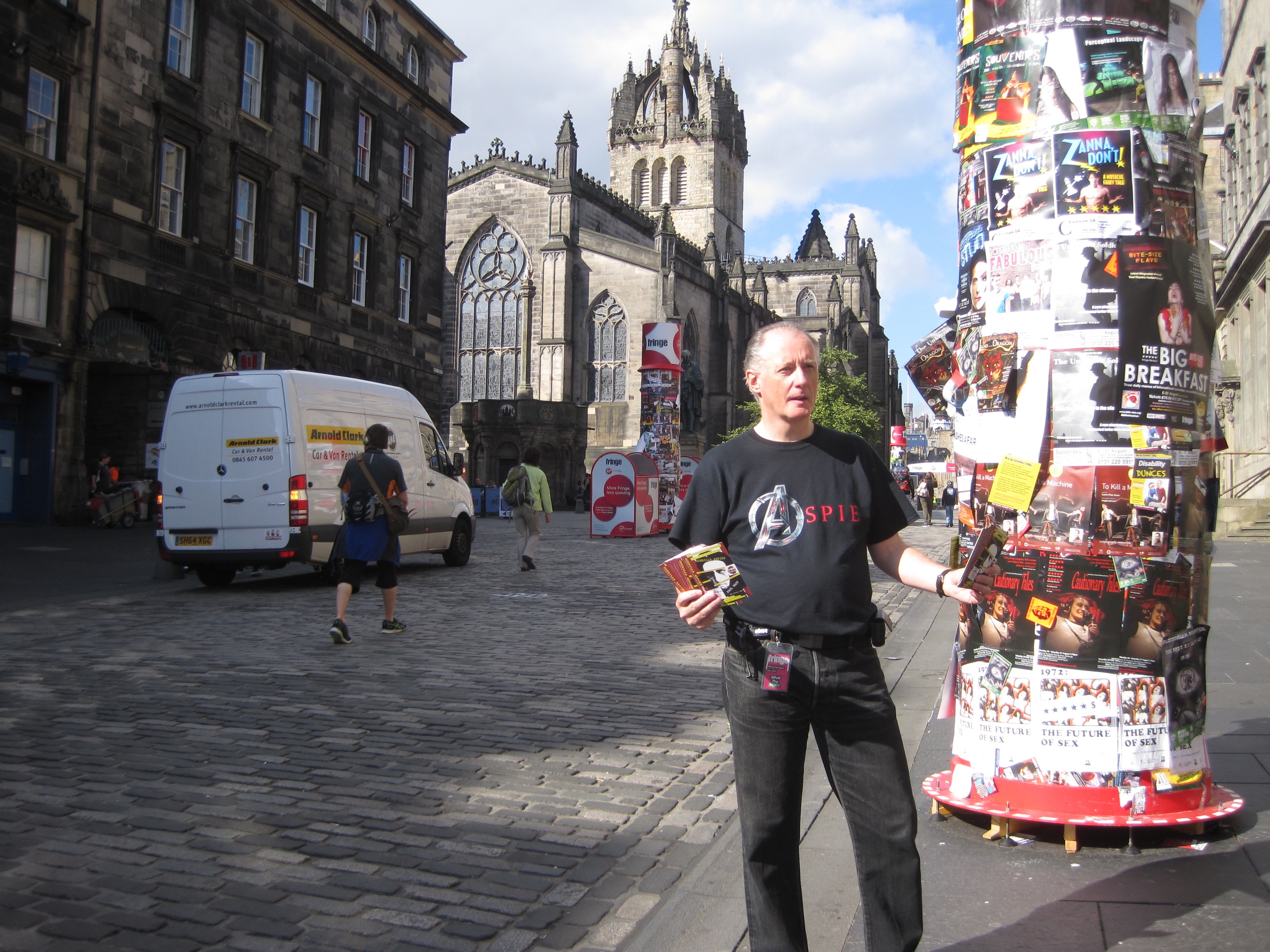 "WELL HELLO SAILOR…"
Click here for the pictorial show blog, which charts the history of my stage ravings.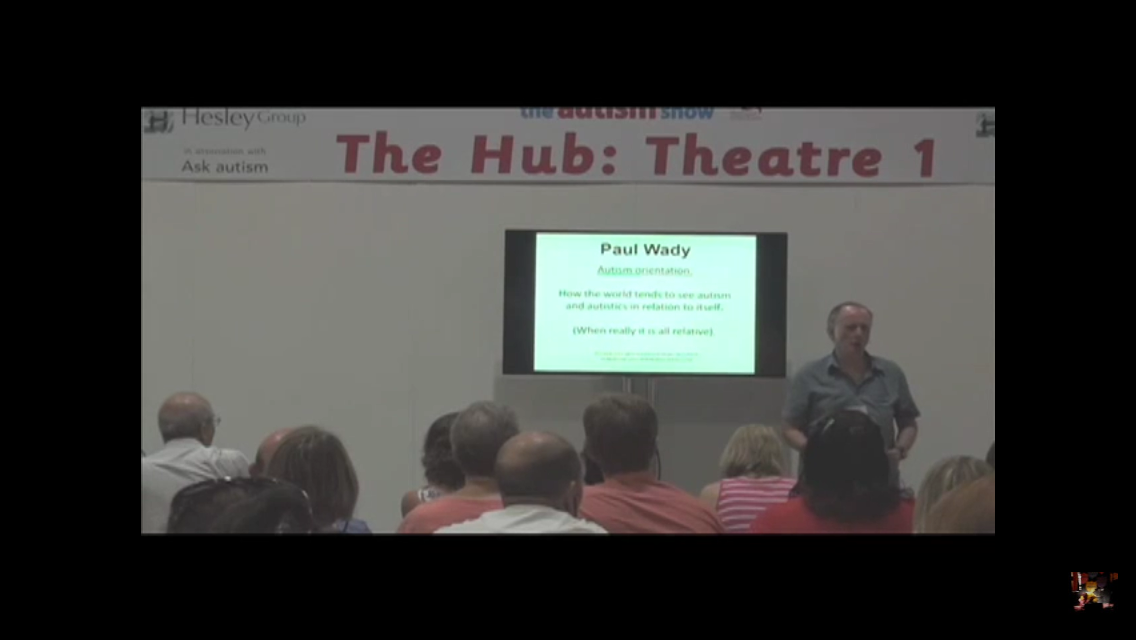 Lots more on my channel.
WANT TO CONTACT ME?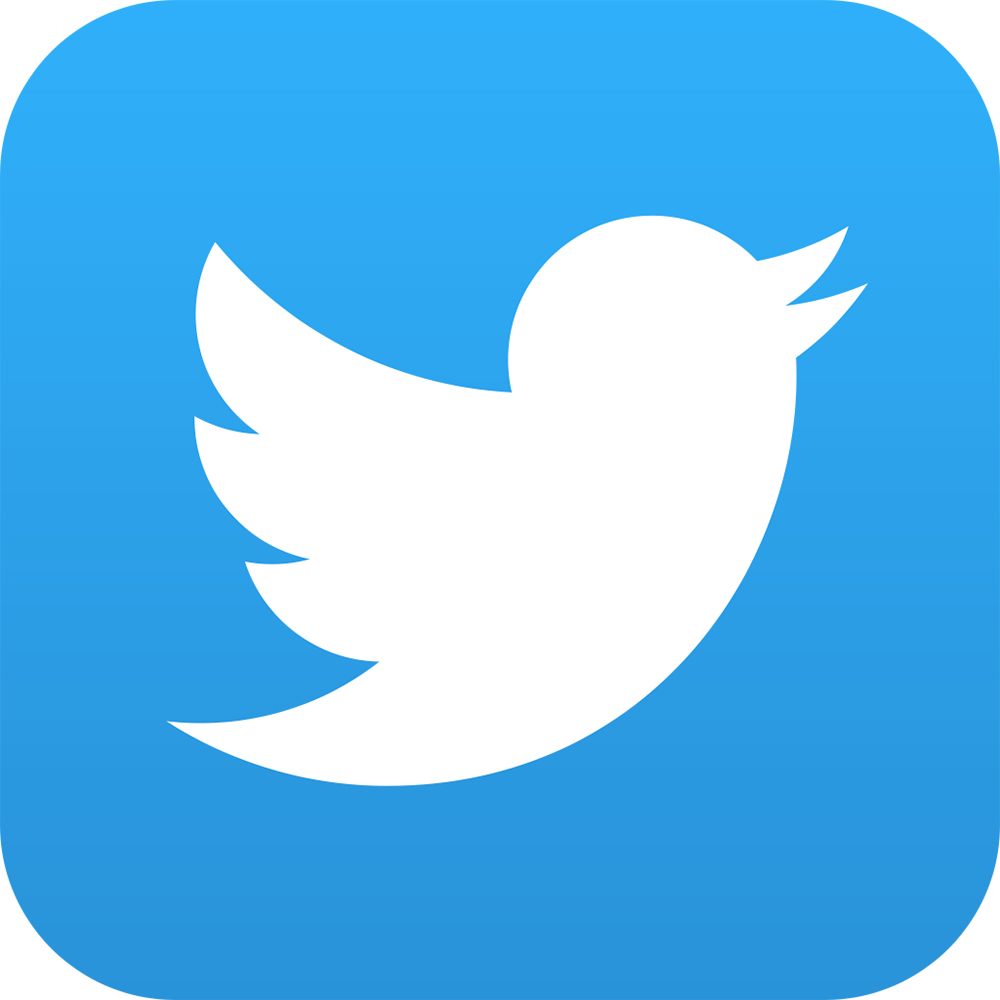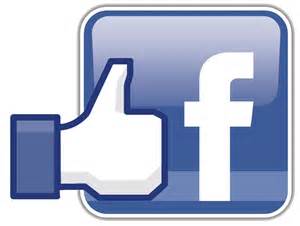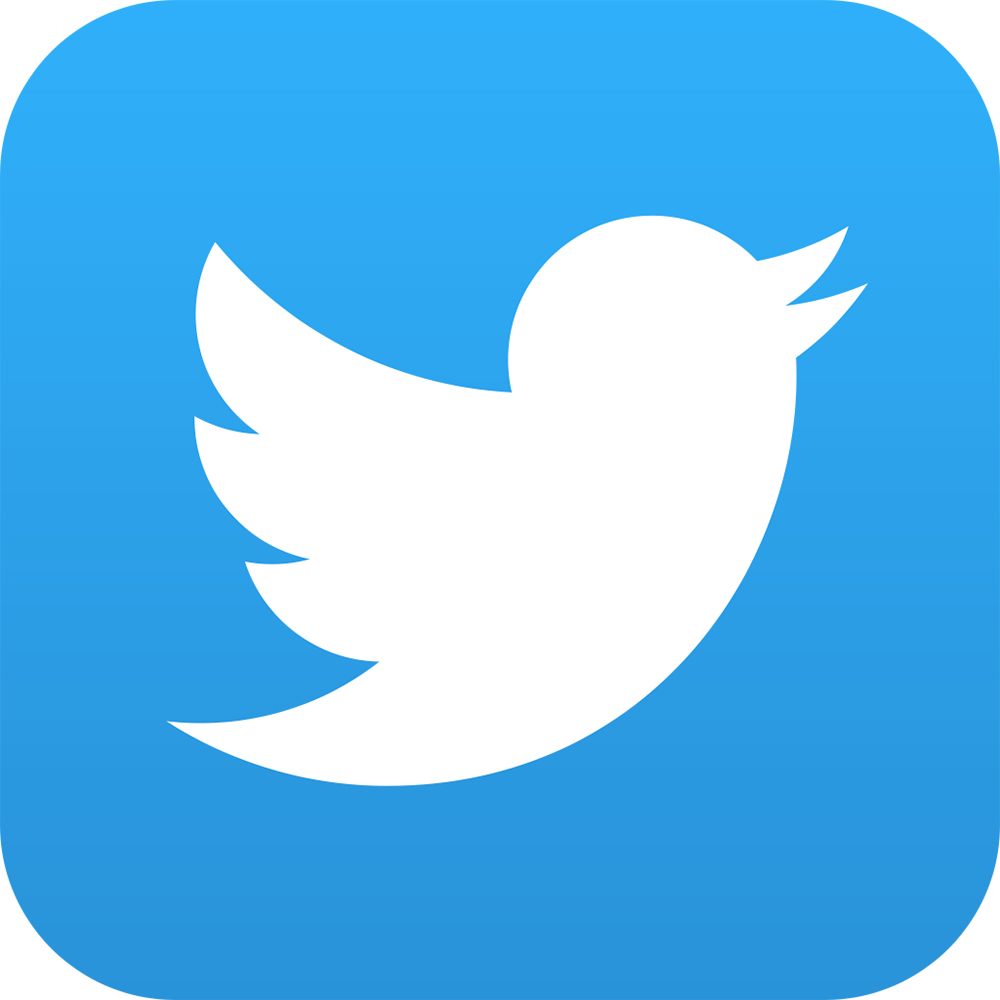 GuerillaAspies@Outlook.com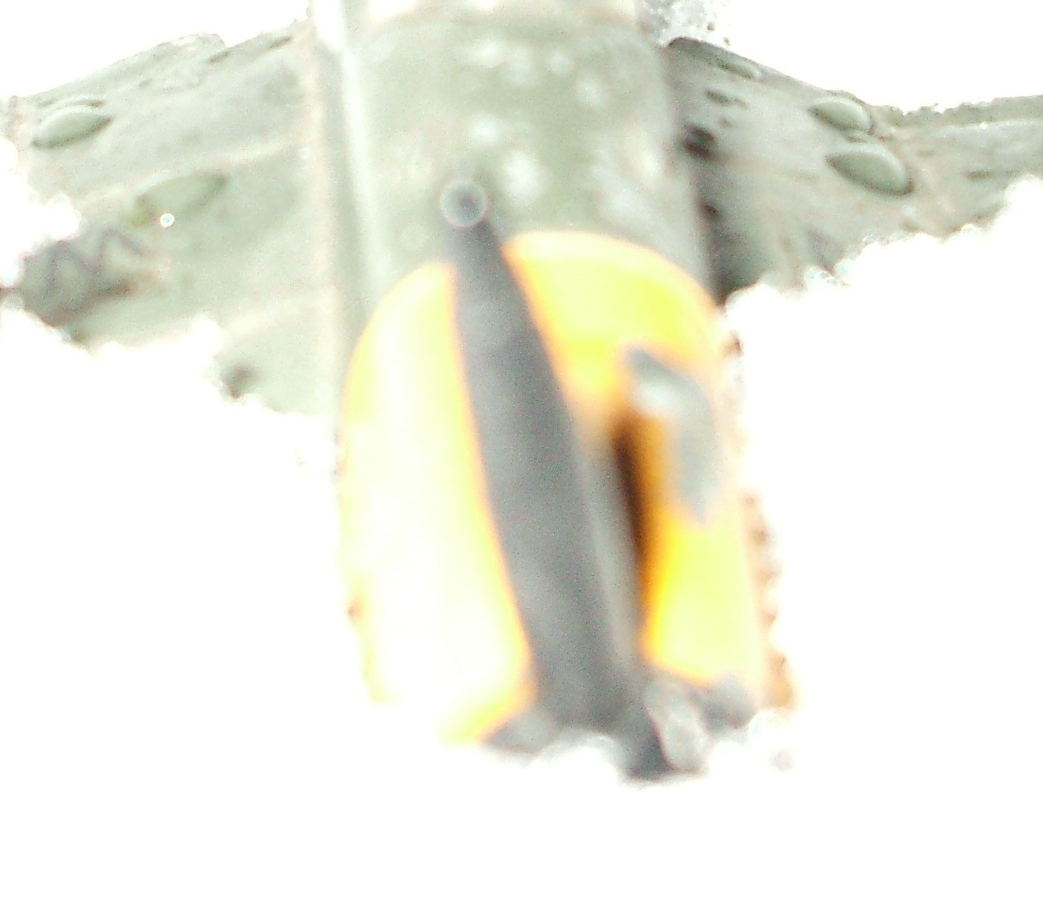 Have a look at this page for all the links?
One free and one you pay for and get a big granny PDF booklet full of images and writing.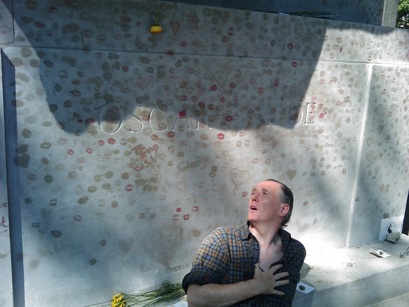 2003-2008 THE PAUL WADY EXPERIENCE band.
For 5 years my pal and I attempted to make the most profound, insightful and inquiring music ever heard.
I was in the Guardian.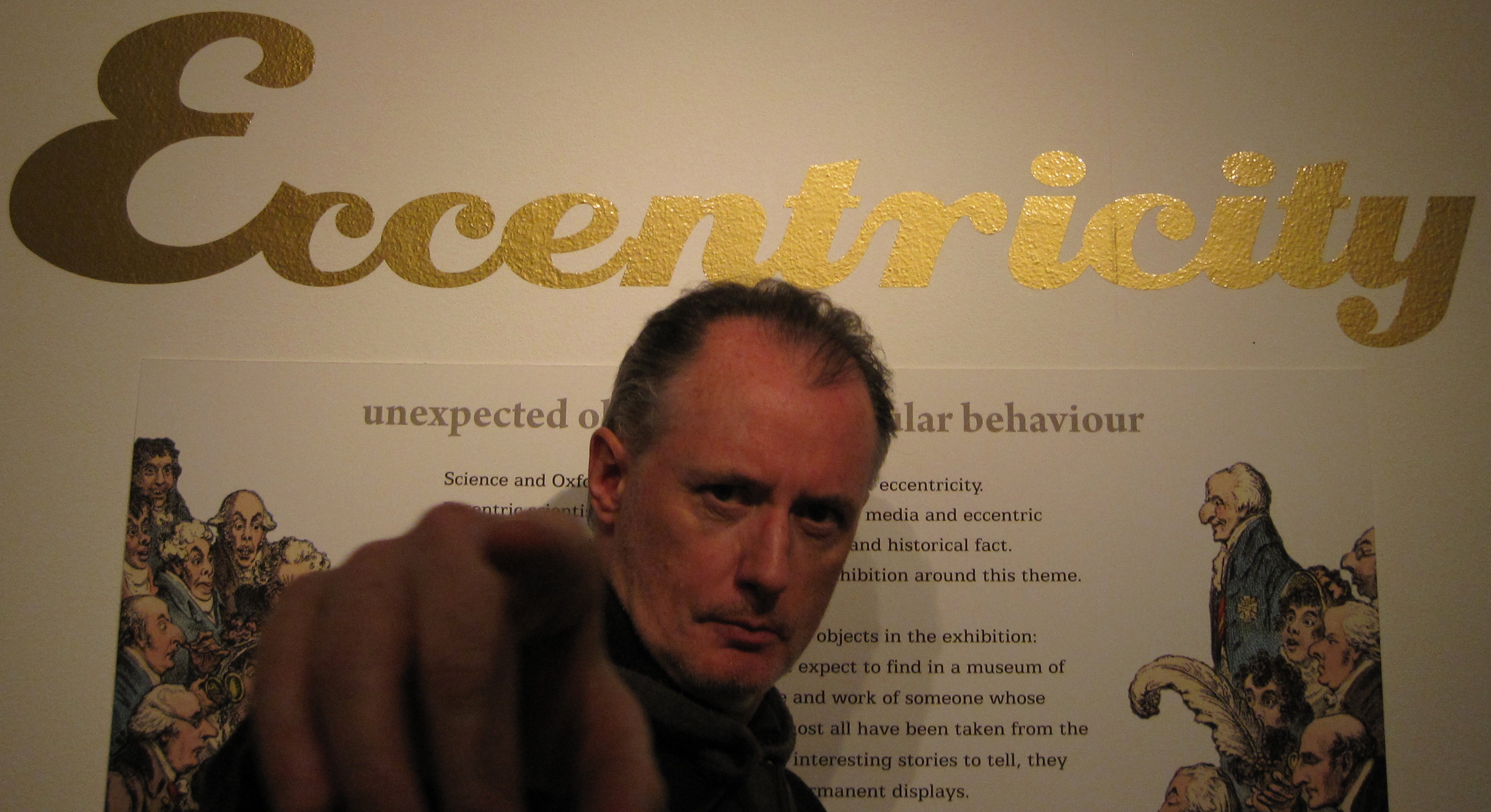 Well of course I was in The Guardian?  This explains how I got diagnosed at the age of 41.
The kinda company I keep.
I am very proud of this image.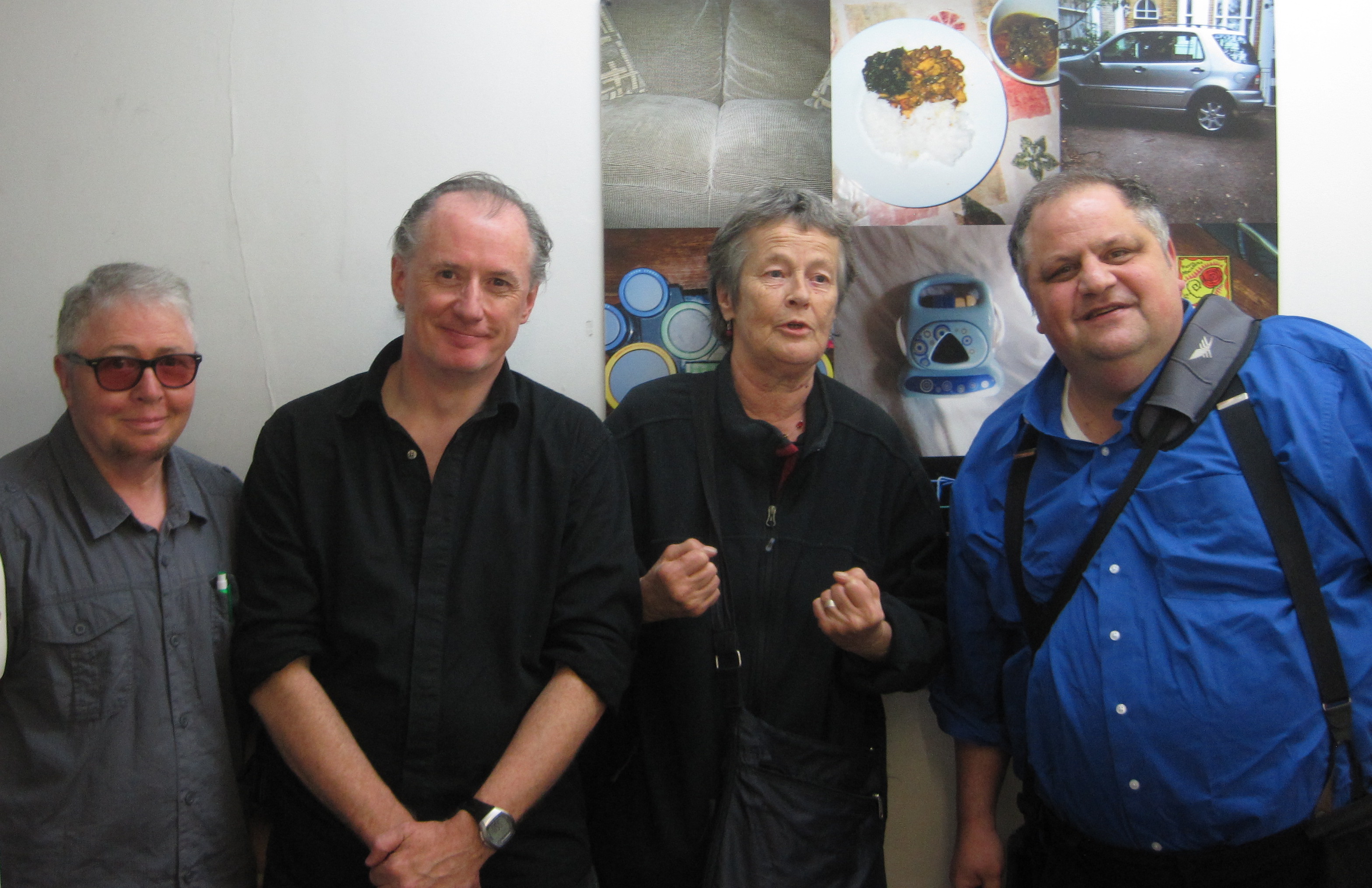 Dr Wenn Lawson, yours truly, Dr Dinah Murray and Steve Silberman, author of Neurotribes. We had a great evening discussing Steve's important and historic book in NAS headquarters.
Buy this book immediately.  🙂