LIFE? EXISTENCE? DEATH? LOVE? HAPPINESS? PHILOSOPHY? MEANING? PURPOSE? RELATIONSHIPS? THE HUMAN CONDITION? RELIGION? FAITH? SEXUALITY? MORE PURPOSE? FAMILY? FRIENDS? CHILDREN? POLITICS? SOCIETY? MORE MEANING IN GENERAL…?
THE MOST IMPORTANT ISSUES IN HISTORY?
SADLY THE MYSPACE SITE HAS NOW EXPIRED.
A NEW SOUNDCLOUD VERSION OF THE COLLECTION IS COMING.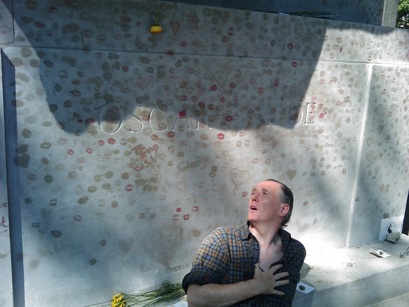 Between 2003 to 2008, two men tried to answer those questions.
Issues that humanity has spent it's entire existence trying to address and understand since the very dawning of reflexive self aware consciousness.
Here finally, you may come somewhat closer to any answers than ever before.